New Smart Visit, CCDA Management and Batch Write-Off Tools Save Time, Reduce Fatigue and Increase Practice Revenue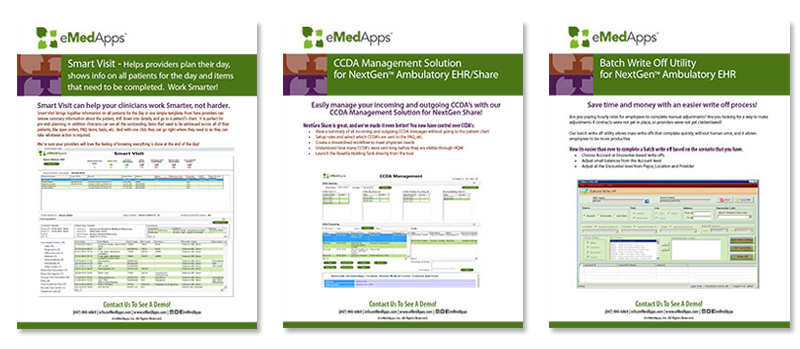 eMedApps is one of the longest standing providers of certified NextGen EHR consulting services and products in the country. We help healthcare delivery organizations maintain their NextGen EHR for peak efficiency, facilitate seamless upgrades, and choose additional technology to enhance the EHR's capabilities.
Our new productivity enhancement tools will make your NextGen Ambulatory EHR Smarter, Faster and Easier. Let us show you how. Request your demo today.