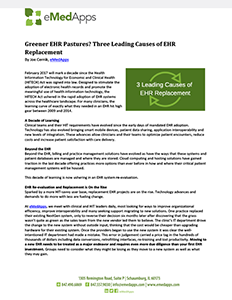 Greener EHR Pastures? Three Leading Causes of EHR Replacement
February 2017 will mark a decade since the Health Information Technology for Economic and Clinical Health (HITECH) Act was signed into law. A decade of learning is now ushering in an EHR system re-evaluation. This feature story highlights three leading reasons practices may be pulling the plug on their first EHR and considering a change.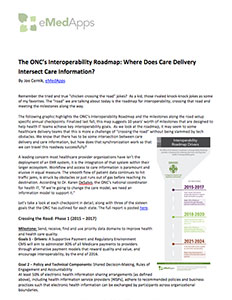 The ONC's Interoperability Roadmap: Where Does Care Delivery Intersect Care Information?
The smooth flow of patient data continues to hit traffic jams, is struck by obstacles or just runs out of gas before reaching its destination. The following feature story highlights the ONC's Interoperability Roadmap and the milestones along the road setup specific annual checkpoints.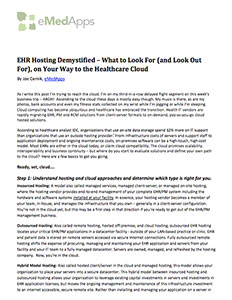 EHR Hosting Demystified – What to Look For (and Look Out For), on Your Way to the Healthcare Cloud
Most EHRs are either in the cloud today, or claim cloud compatibility. The cloud promises scalability, interoperability and business continuity – but where do you start to evaluate solutions and define your own path to the cloud? Here are a few basics to get you going.