In a move to combat identity theft, the Centers for Medicare and Medicaid services is issuing new Medicare cards that no longer include Social Security numbers. The new 11-character Medicare Beneficiary Identifier (MBI) will be made up of numbers and uppercase letters. Starting in April 2018, new Medicare cards will be mailed based on geographic locations in phases.
If you are using Formats in NextGen, you will want to be sure to update to allow entry of the new Medicare numbers. Don't let your front desk get stuck at registration. You can leave the current Format definitions you have set up and add in the new values which will allow you to use either format of the Medicare number during this transition period.

Mailing phases, according to Medicare: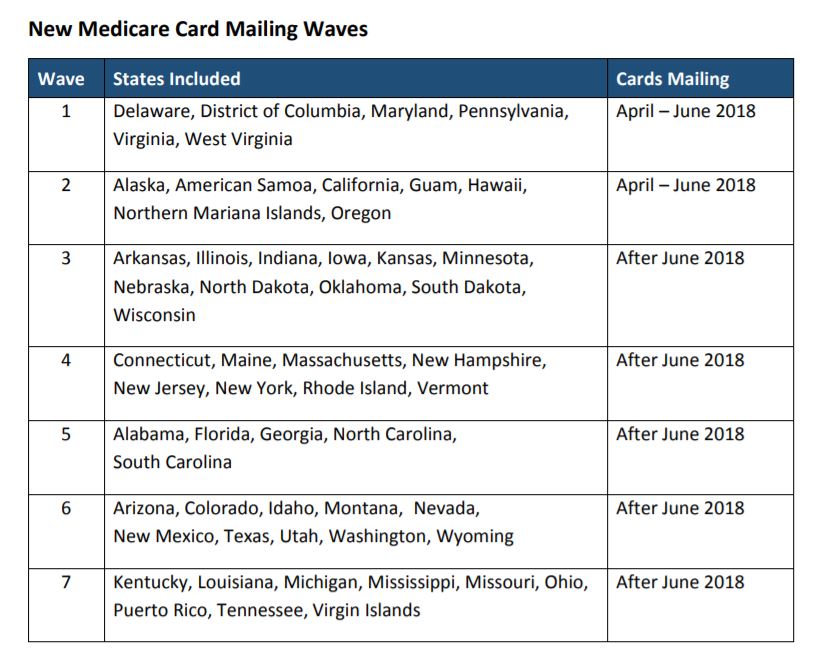 CMS Links
If we can help, just give us a shout..